Earthquakes are sudden, rapid movements on the Earth's surface. What are the precautions to be taken in case of earthquake?
Indoors precautions
Stay away from windows or exterior walls, as they can lead to harm in the case of aftershocks or in the case of falling debris.
Try turning off water, electricity, or gas sources, so as to not result in any fires or leaks.
Stay away from any large unstable furniture that could cause damage if it falls on you due to strong after shocks.
Do not rush towards exits or try to exit your building in a hurry. Remain calm.
Outdoors precautions
Stay away from buildings as they can be prone to damage, causing you harm in the process.
Head towards large empty spaces such as parks or public squares, as they have less structures prone to damage.
If driving, stop your car if you feel any shocks and avoid driving over bridges or into tunnels.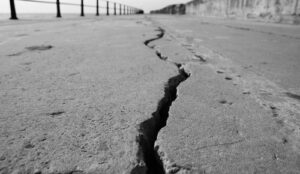 Communicate
Keep communicating with family and friends to ensure each other that you are okay and to exchange information.
Keep up to date with news, to stay informed on any official announcements or safety directives.
Here, a new born baby is dug out of the debris after a magnitude 6.8 earthquake devastates Morocco.
Pray for this child 🙏🏽#MoroccoEarthquake #Morocco #PrayForThisChild#BlackTwitter #Morocco #Earthquake #G20Dinner #actress #BBNaijaAllStars #JawanCreatesHistory #المغرب #المغرب pic.twitter.com/DbgV2hFHj7

— Amar Deep🇮🇳 (@amar__10) September 10, 2023
Anxiety in such moments is a normal thing. Remain calm and follow official instructions when they are available.
STRANGE
LIGHTNING
APPEARS
PRIOR TO LARGE EARTHQUAKE
IN MOROCCO 🇲🇦

I'M PRAYING
FOR ALL THOSE AFFECTED! pic.twitter.com/mv0GCP5yrB

— DR. Kek (@Thekeksociety) September 10, 2023