A 4.8 magnitude earthquake struck Italy. The earthquake struck north of Florence in central Italy on Monday morning. Residents were immediately evacuated. Officials said there were no injuries. As a precaution, schools were closed in some areas and railway lines were inspected. Some trains were also delayed due to completion of inspection.
Italy's National Institute of Geophysics and Volcanology (INGV) recorded a magnitude of 4.8 on the Richter scale. The epicenter was near Maradi, a town of about 3,000 in the province of Florence, in the Apennine Mountains.
The quake was felt at 5:10 am (0310 GMT).
Residents called emergency services but "no personal injuries have been reported at this time," fire officials said.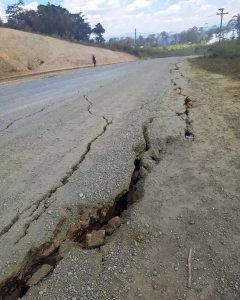 Maradi Mayor Tommaso Triberti told Renews 24 television that firefighters were checking private homes.No casualties or injuries were reported, he added.
In 2019, a magnitude 4.5 earthquake hit nearby Mugello. In 1919, an earthquake hit the town of Mugello. It was one of the worst earthquakes of the century. About 100 people were killed that day.