Saudi Arabia denied reports of a hurricane in the kingdom according to arabianbusiness.com
denied reports of a cyclone
Hussein Al Qahtani, spokesperson for the National Center of Meteorology (NCM), said that the widespread news that Saudi weather was directly affected by cyclone was false.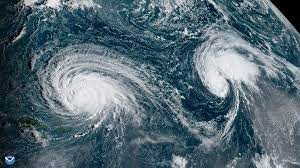 Mr. Al Qahtani said that Saudi Arabia overlooks a semi-enclosed area where tropical cyclones do not form and the possibility of direct impact is very low. Statement on Hurricane
in Saudi Arabia The Spokesperson emphasized the importance of obtaining information from legitimate sources through the NCM website and the Center's account on his X-platform @NCMKSA. This account provides information about different climatic conditions and their associated impacts.